Road stations for the collection of nappies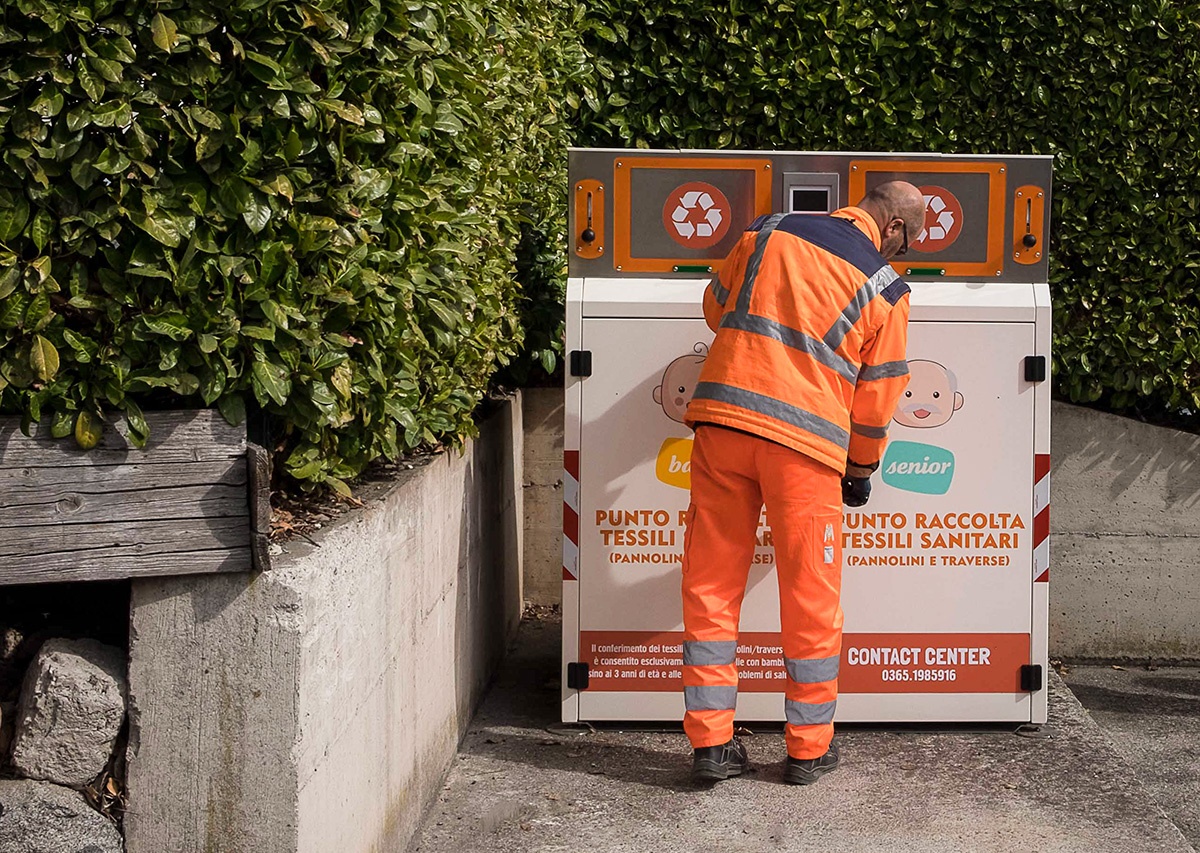 Nappies and other sanitary towels require a more frequent collection rate. In the city or in the surrounding areas, this refuse is always difficult to dispose with the regular domestic equipment.
ArcoPOINT, a dedicated road station, supports families with babies or other difficult issues that don't have the possibility to manage the weekly collection together with this residual fraction of waste.
Function
ArcoPOINT is the solution that allows authorized users to dispose special waste outside collection hours. Families with children and older or disabled family members can benefit from a dedicated, practical and safe service.
Features
The compact size and energy autonomy allow easy positioning on the territory. The station:
is autonomous and sustainable as it does not need to be connected to the electricity grid; the power supply with integrated photovoltaic system guarantees energy saving and sustainability
is easy to install and to move
has a competitive management cost, since the emptying of the containers is carried out by refuse collection vehicles
is web connected to allow citizens to monitor it online via the ArcoCLOUD platform;
guarantees the identification of the authorized user through a health card or dedicated card reader
Frame in anti-corrosion powder coated metal with stainless steel front panel with possible graphic customization of the external box, so that it harmoniously fits in the urban landscape. Dedicated space for info messages.
Available versions
ArcoPOINT
Caratteristiche tecniche:
Balanced filling system with filling level detection
Memory: over 100,000 disposals and 50,000 white list codes
Possibility to remotely enable and disable users
Connectivity: GPRS
Display: 5″
Card reader: magnetic stripe reader
RFID proximity reader: 125 kHz
Disposal: 1 or 2 hatches