Road stations for separate waste collection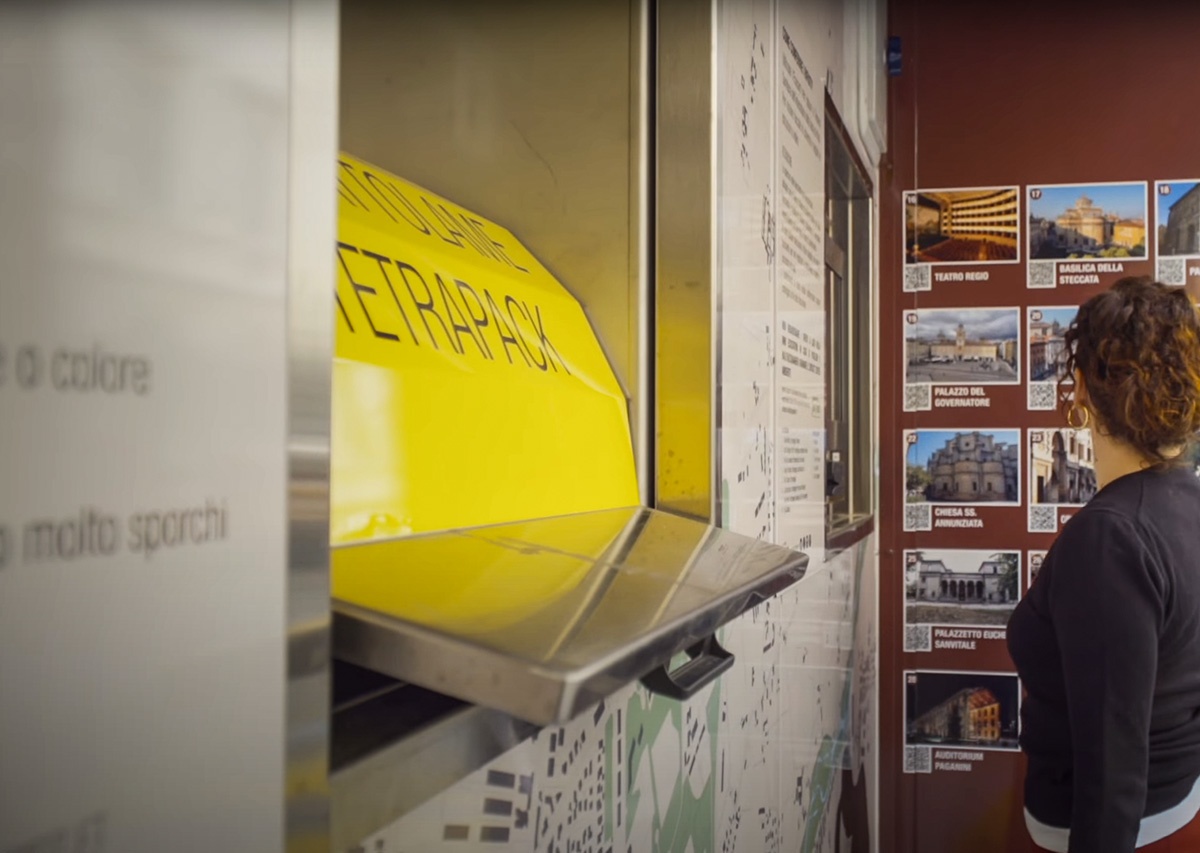 Our work, together with a constant learning of new and cutting-edge skills in providing solutions for ecology, has allowed us to develop computerized systems to monitor and support the separate collection service, even outside the collection calendars or in those cases where the door-to-door collection is not available.
Function
The ArcoSTATION and MiniArcoSTATION systems are the practical solution to all the problems on waste collection on defined days and times: a recycling area that integrates the door-to-door model, where users can freely confer waste.
The automated stations with controlled opening hatches:
provide access to users through an identification with a specific card or the health card of the citizen
are easy to install and move, eliminating the normal infrastructure costs of underground solutions
have a competitive management cost, since the emptying of the containers is carried out by refuse collection vehicles
allow online monitoring of how citizens use them
The stations can be independent in terms of energy supply, in the Green Power mode, and they transmit to the ArcoCLOUD web portal the data relating to the disposals.
Features
The design is customizable, for a lower impact in the urban landscape
It is not necessary to provide additional identification cards, keys or other user access devices; it is possible to access the service with the national Health Card
They are built in anti-corrosion powder coated metal sheet and stainless steel
The memory allows to check over 100,000 disposals and 500,000 codes in white list (the lists can be used only in specific periods)
Connectivity: 4G
RFID proximity reader: 125 kHz
GPRS connection to the web portal for remote monitoring
Remote users enabling and disabling
Disposals statistics
Optional equipment
video surveillance system
fire safety system
integrated photovoltaic system
volumetric hatches
Available versions
MiniArcoSTATION
The MiniArcoSTATION, together with the ArcoSTATION, is the controlled access recycling compact solution.
Users are identified by reading the tax code on the health card and/or on other types of RFID card (Mifare, 125 kHz, UHF); the choice of the material to dispose is managed through an intuitive multilingual touch screen interface.
MiniArcoSTATION can house two 1,100 litre containers, to be used for two different types of waste; with filling level sensor. It is equipped with two disposal hatches.
MiniArcoStation can be connected to the electrical grid, to the public lighting system (with buffer batteries for daytime hours), or to an independent photovoltaic system.
Minimum 2 internal disposal hatches
Containers capacity: 1,100 litres