Electromechanical composters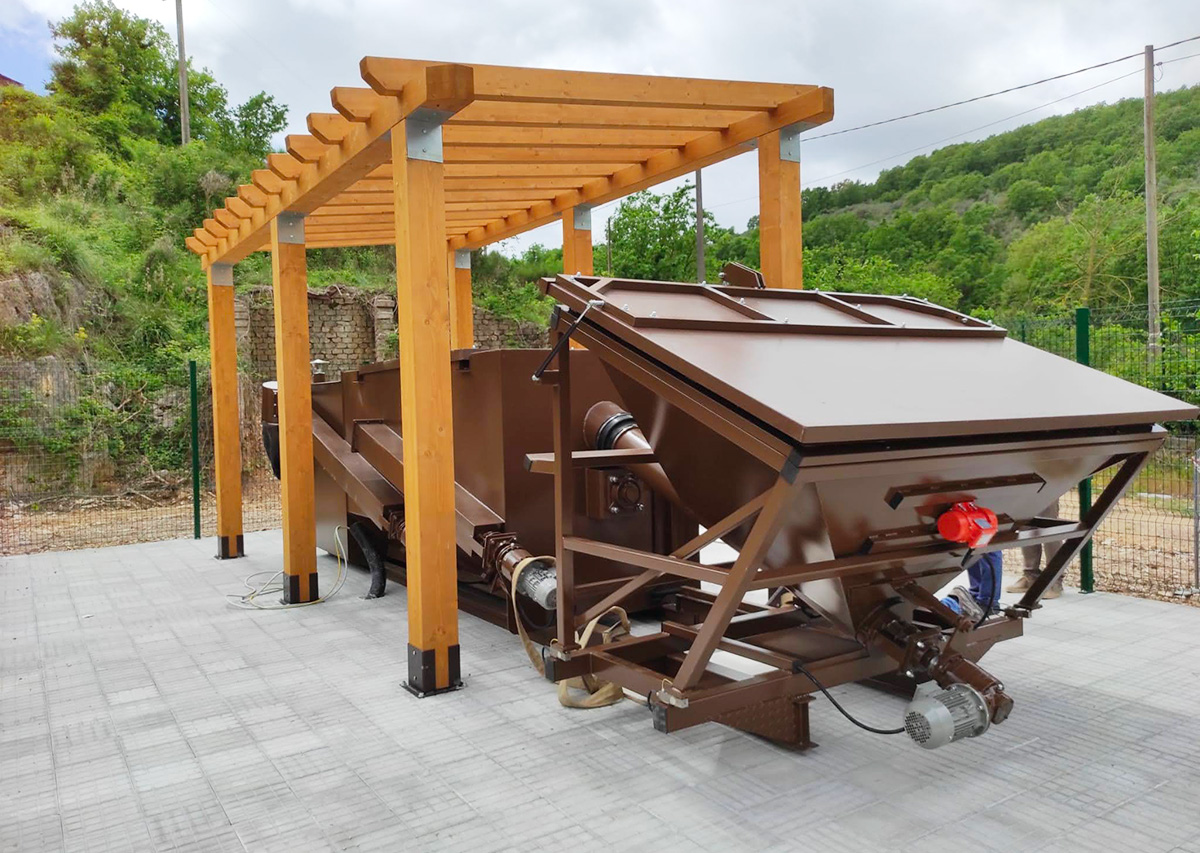 Community composting is simple and affordable for everyone, thanks to electromechanical composters it is possible to manage organic waste produced by citizens or non-domestic users on site.
Function
Electromechanical composters, designed and manufactured in Italy, represent a solution for the management of organic waste through local or proximity composting.
They have two separate rooms, one for "development" in which organic waste is transferred, and one for "ripening" where ripening takes place for a total of 60 days.
The composters are watertight, have no waste grinder and operate at 230 or 400 volts, and can therefore be easily installed.
Each composter works continuously, based on the disposal capacity, and can also be positioned in an open area. On the upper part it is possible to place photovoltaic panels to make it completely autonomous in terms of energy supply.
Available versions