Separate collection in businesses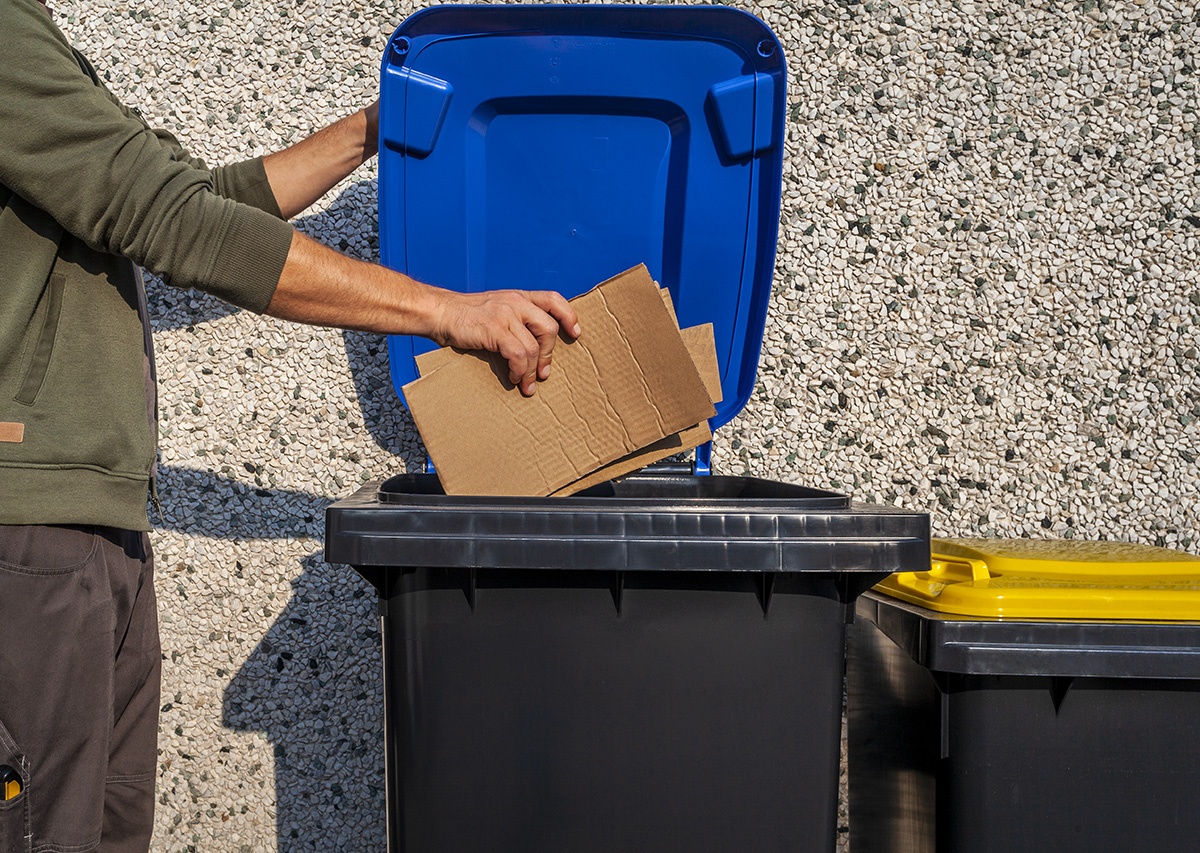 Separate collection is important at home as well as at work, in an office or in public places. An office, a shopping centre, a port and an airport need to manage the waste produced within the building.
A good organization and management of the separate collection in the workplace or in very busy contexts allows to reduce the total quantity of waste produced. This also means being able to accurately measure the production of fractions, by whom the waste is produced, when it is collected and where.
Separate collection in businesses
Recycling in companies
In small, medium and large businesses there are two main types of waste producers: those who work in the company itself and those who use the services of the company. To correctly manage separate collection, we must recognize the two collection flows, as they require different tools and solutions.
Users – To be effectively involved they need practical, functional and easily recognizable containers to correctly separate waste. The DELTA, DELTA LIGHT and ETA containers are designed to facilitate and promote separate collection of the different fractions.
Workers – Each company can be supplied with diversified containers according to the specific needs of the production unit. The DELTA, DELTA LIGHT and ETA lines are complementary to wheeled containers to offer all the tools for a correct separate waste collection.
Sartori Ambiente products for separate waste collection in businesses
Management and control
The supplied wheeled containers are connected via ArcoSTART to the user/company. When the containers have to be emptied, the dedicated operator can read the tag using our readers, in order to attribute that type of service to that user. All flows can be viewed and controlled remotely by the offices of the managing body through the ArcoCLOUD system.
Sartori Ambiente collection management systems
Improving control
If an effective separate collection is the first step, constantly improving flows and finding increasingly innovative solutions to the collection system is our goal. All separation and collection flows can be viewed and controlled by the utility dedicated offices; users and emptying data help improving the system with specific actions.
"If you can't measure it, you can't improve it" (Lord W. T. Kelvin)
This will improve savings for waste management, whether this occurs through the municipal system or through private agreements. It is also essential to promote such information in the ESG certification.
Tools for controlling collection flows