Battery recycling containers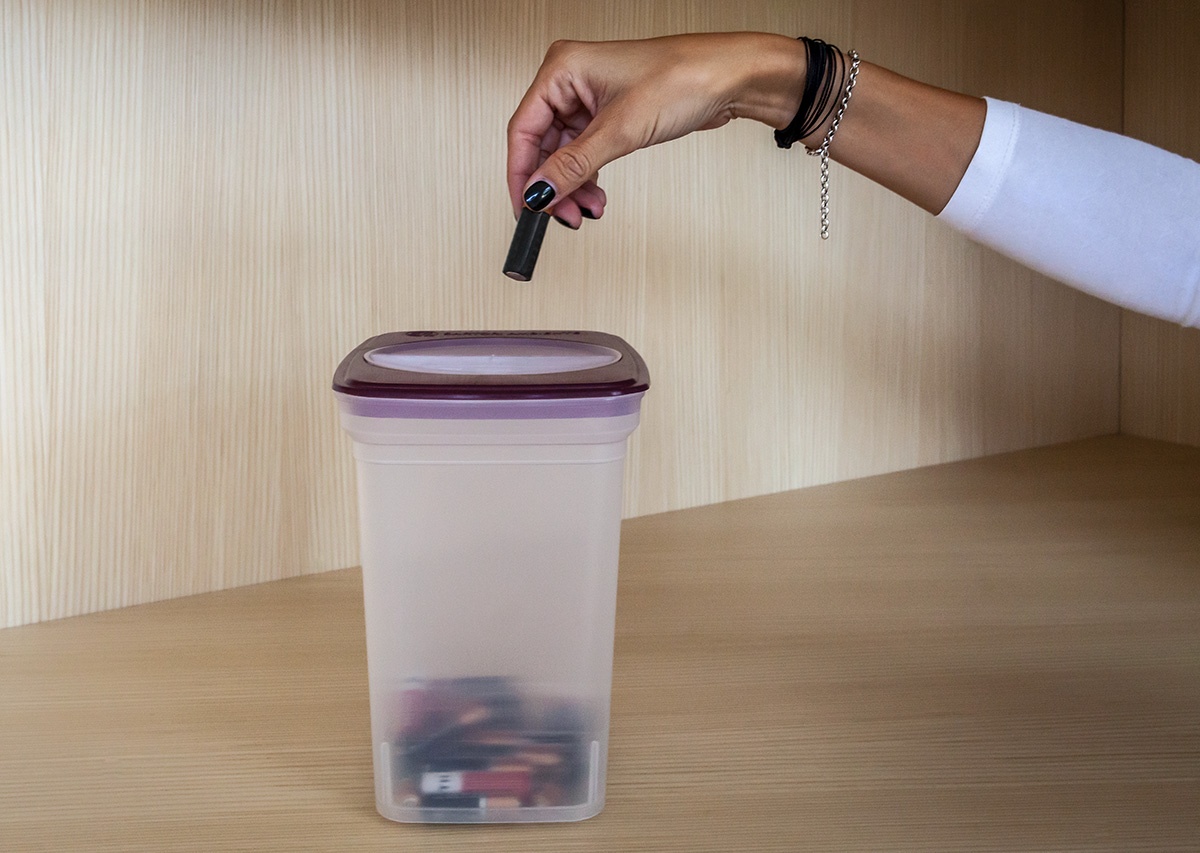 Spent batteries cannot be disposed with solid waste. They must be collected separately and delivered to local drop-off centres. If not collected and treated correctly, the materials contained in spent batteries cause serious pollution of the environment.
Function
The disposal of spent batteries, on the other hand, makes it possible to recover and recycle plastic and iron materials, zinc, magnesium oxide, lead and tin. Over 300 kg of zinc and 250 kg of iron and nickel can be recovered every year.
Material
UrbaBATTERY is produced with recycled polypropylene, PSV (Second-Life Plastic) certified, from Separate Waste Collection, resistant to UV rays, chemical and biological agents and to severe weather.
Lid
The snap-lock lid is flat, so containers can be piled up.
The aperture, available in different shapes and types, is selective and revolving, to insert the batteries.
Body
The body base is easy to stack with its truncated pyramid shape.
One-hand easy grip ergonomic design.
Handle
The handle is on the back.
Possibility of custom printing on the front flat side.
Optional equipment
Hot stamping customization
Personalized CYMK in-mould labelling
Non-standard colours
Available in the PROTECT version.
Available versions
UrbaBATTERY
UrbaBATTERY is the container designed for the disposal of used and spent batteries.
Stackable, space-saving, ergonomic and user-friendly, it can be moved with only one hand; easy to place in an office, a shop or in highly crowded places such as shopping centers and public offices.
UrbaBATTERY, like other products of the Urbaline, can be customized with front in-mould labelling.