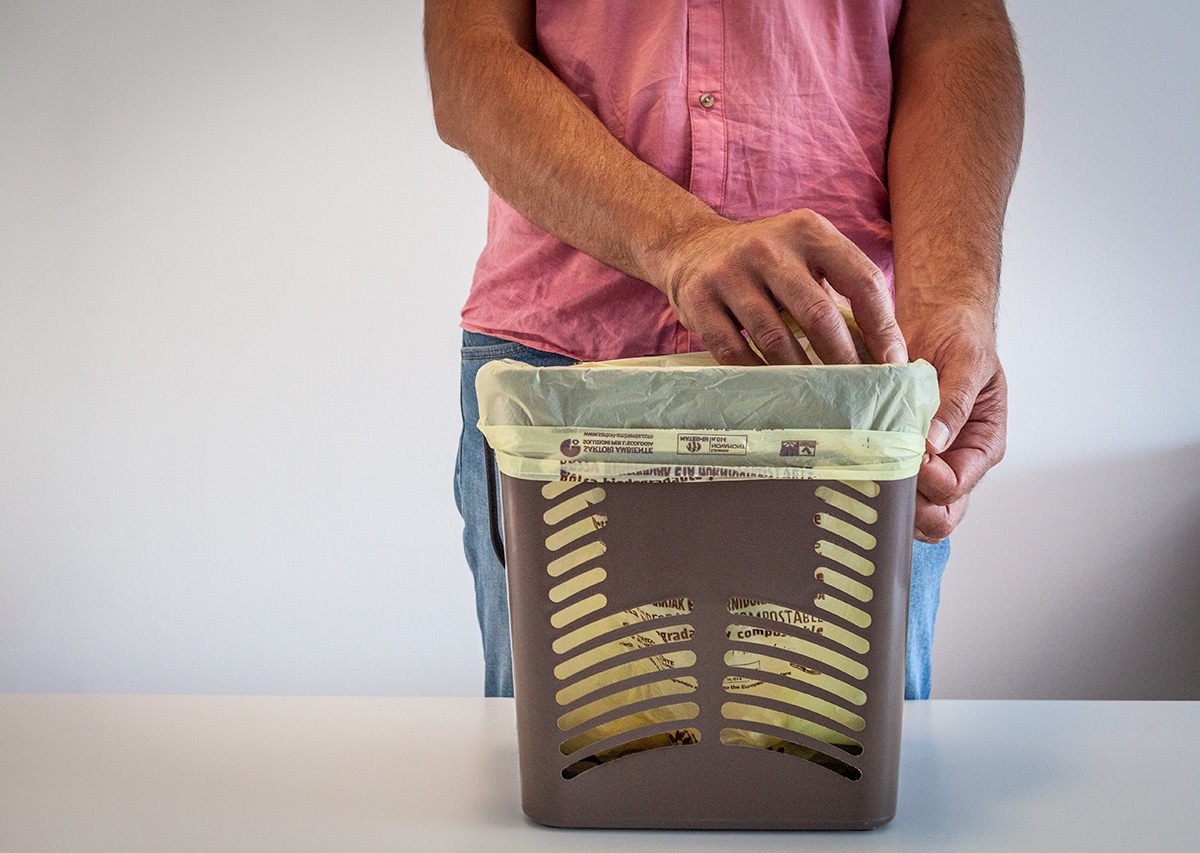 Separate waste collection organized in Italy is among the most efficient in Europe. This is thanks to attentive citizens and increasingly innovative supporting technologies. One of the most important benchmarks concerns recycling bags. Materials, capacity and resistance are the features that allow the collecting cycle to be perfectly completed.
Function
Our recycling bags are designed and produced with materials that can be adapted to the specific need of the type of refuse they are used for.
All bags are designed to adapt to our containers and comply with national and community regulations.
In particular, bioplastic and paper bags comply with the voluntary, harmonized European directive UNI EN 13432: 2002 "Requirements for packaging recoverable through composting and biodegradation".
By biodegradability, or compostability, we mean the degradation of at least 90% of the basic components within six months in an environment rich in carbon dioxide. In order to be officially recognized, this value is defined and verified according to the ISO 14855 method. These features make them particularly suitable for the collection of organic waste.
All bags are customizable and can be produced according to the specific needs of the customer. Our team is always available to provide information on the best features to create customized bags.