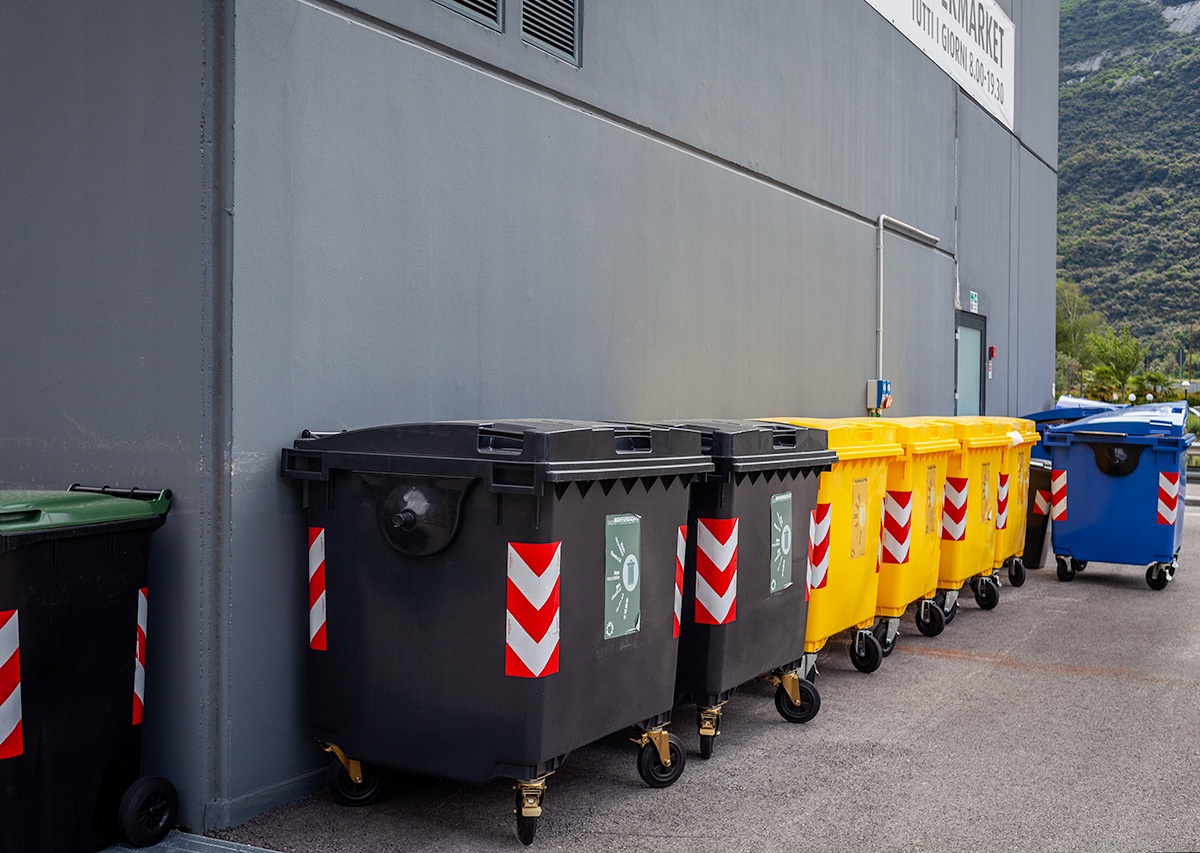 Ensuring proper separate collection means offering users optimal solutions and safety. Our containers and accessories are made of high density polyethylene which makes them stable, robust and particularly easy to handle, perfect for business users.
Function
The recycling containers and related accessories for business users must resist to numerous forces and stresses and, at the same time, ensure adequate protection from contamination of users and operators.
The wheeled container is designed to facilitate emptying, guaranteeing adequate resistance, even in the case of particularly heavy waste fractions or a harsh climate. The containers are resistant to cold, heat, and chemicals.
Material
Wheeled containers for separate collection and for medical waste are designed to ensure maximum protection thanks to HDPE polypropylene treated against UV rays.
Body
The body has a reinforced front surface and smooth walls to prevent waste from adhering to the panel. It is possible to personalize it with large format stickers on the front or through hot monochromatic stamping.
Comb lifting system that facilitates emptying.
Available versions