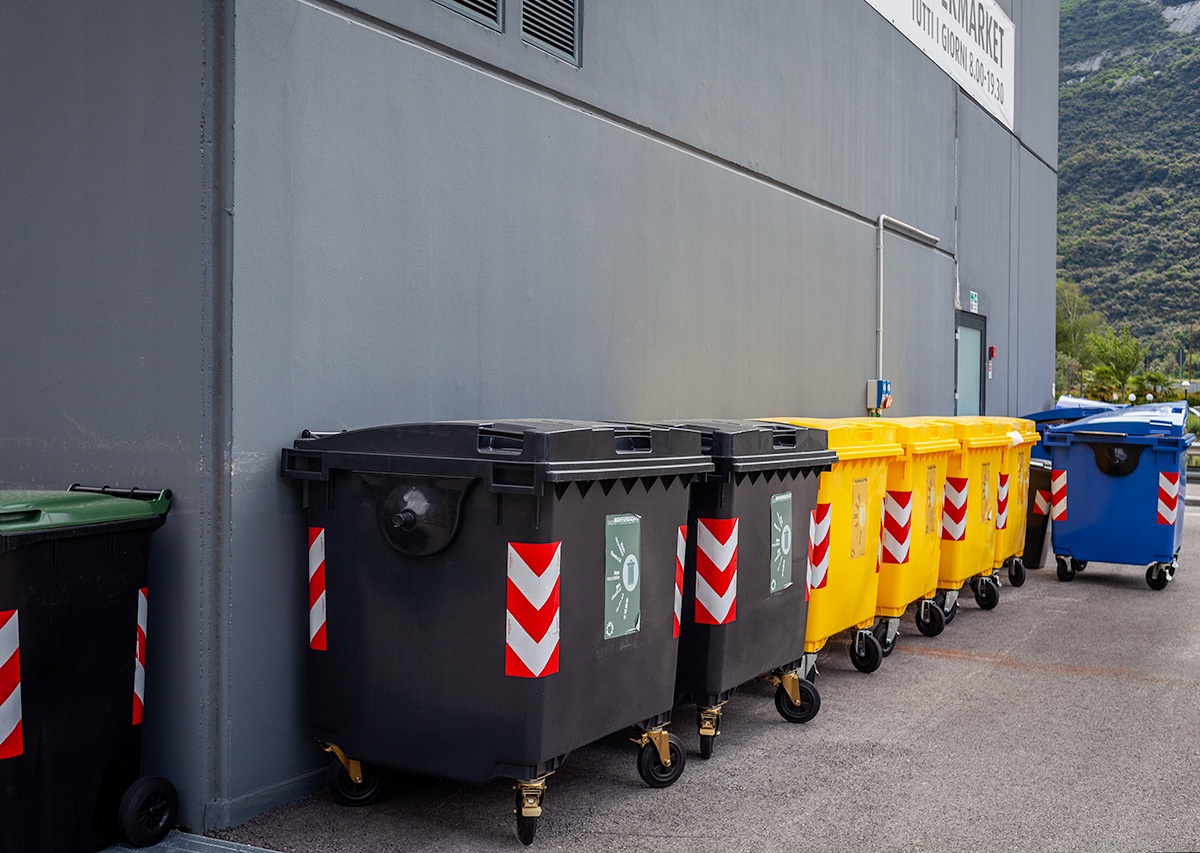 Ensuring proper separate collection means offering users optimal solutions and safety. Our containers and accessories are made of high density polyethylene which makes them stable, robust and particularly easy to handle, perfect for business users.
Function
The recycling containers and related accessories for business users must resist to numerous forces and stresses and, at the same time, ensure adequate protection from contamination of users and operators.
The wheeled container is designed to facilitate emptying, guaranteeing adequate resistance, even in the case of particularly heavy waste fractions or a harsh climate. The containers are resistant to cold, heat, and chemicals.
Material
Wheeled containers for separate collection and for medical waste are designed to ensure maximum protection thanks to HDPE polypropylene treated against UV rays.
Body
The body has a reinforced front surface and smooth walls to prevent waste from adhering to the panel. It is possible to personalize it with large format stickers on the front or through hot monochromatic stamping.
Comb lifting system that facilitates emptying.
Available versions
Wheeled containers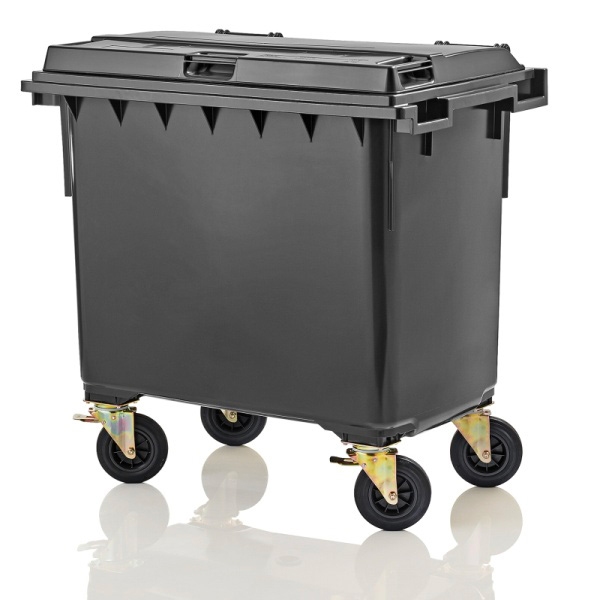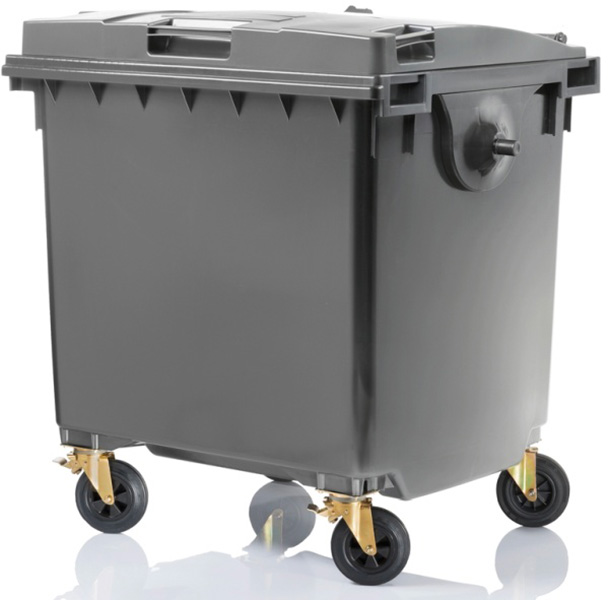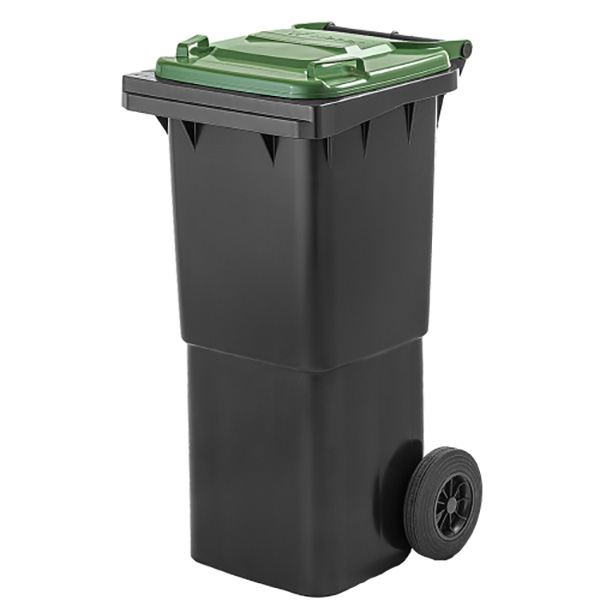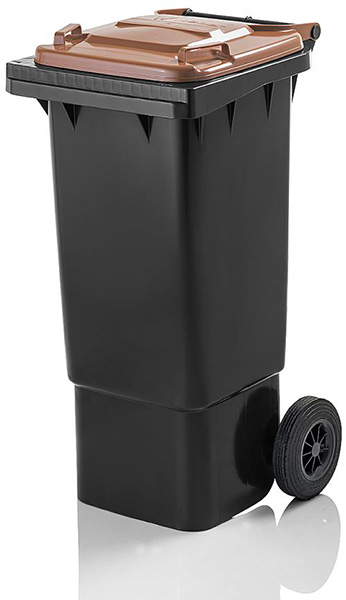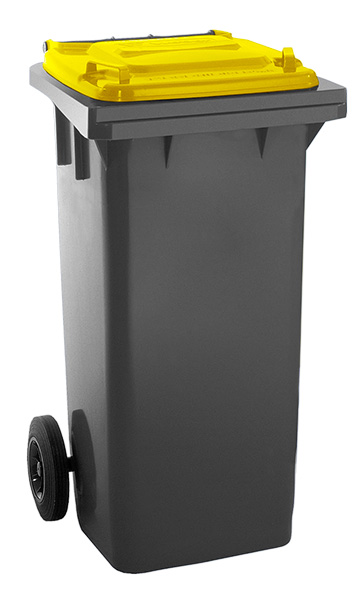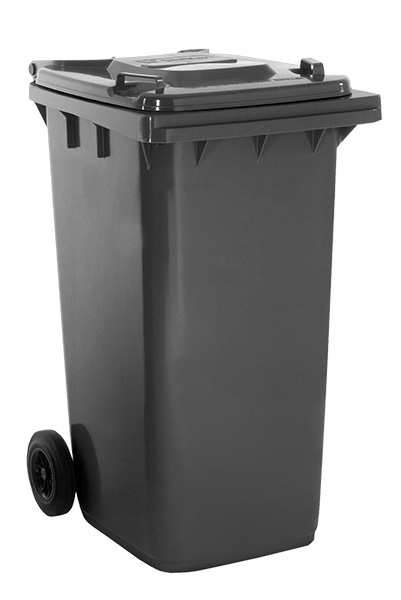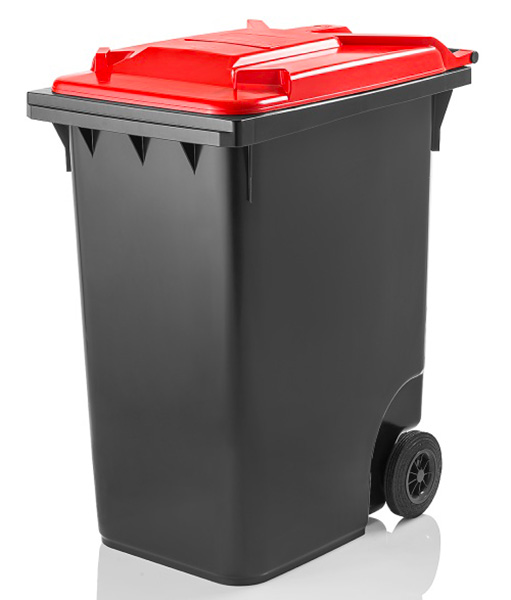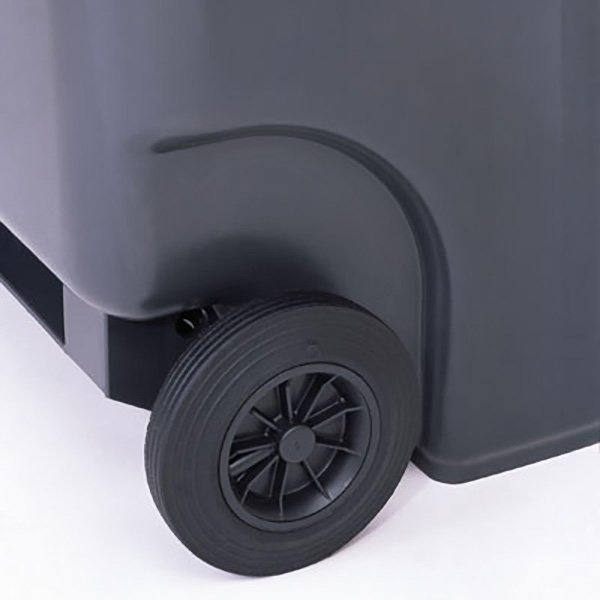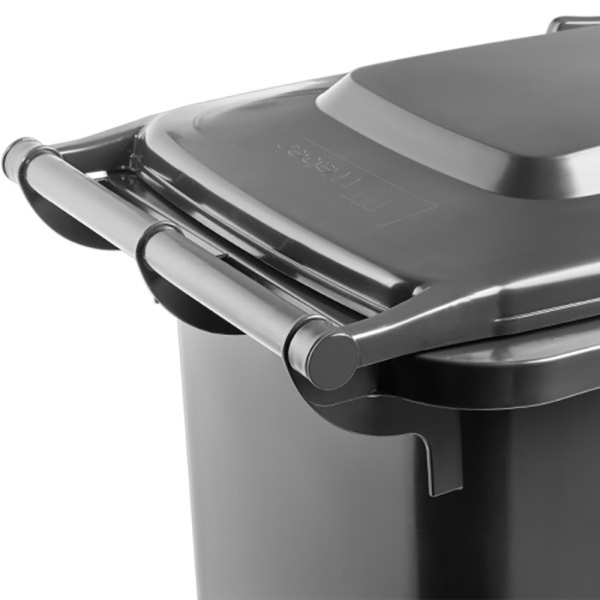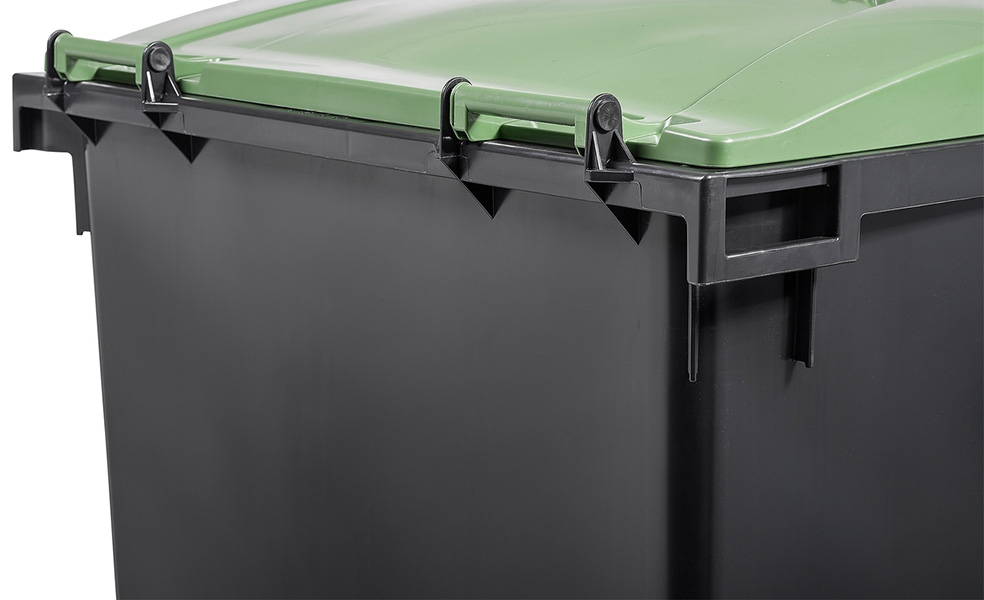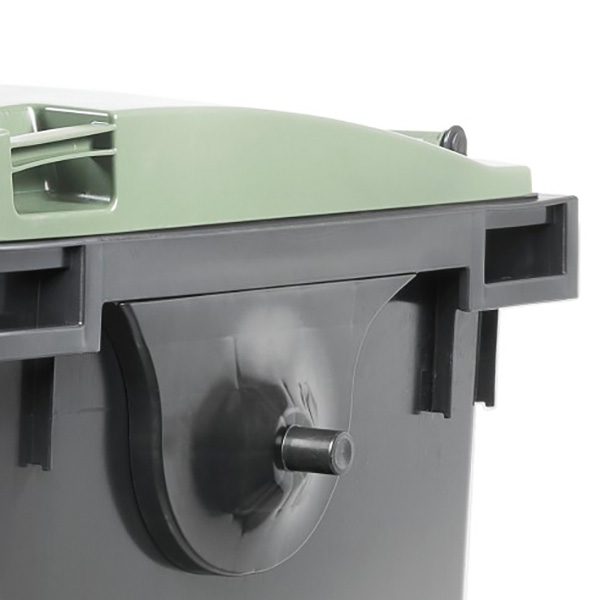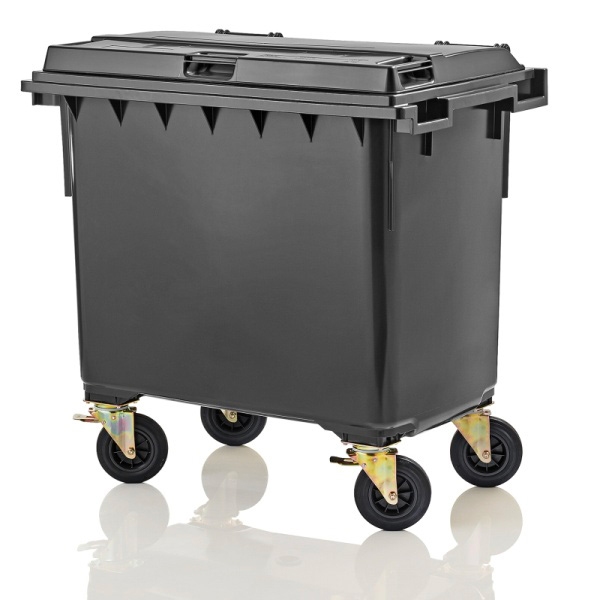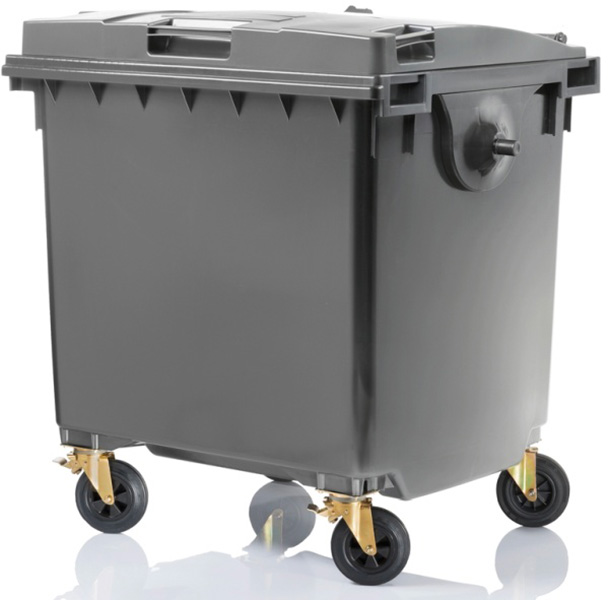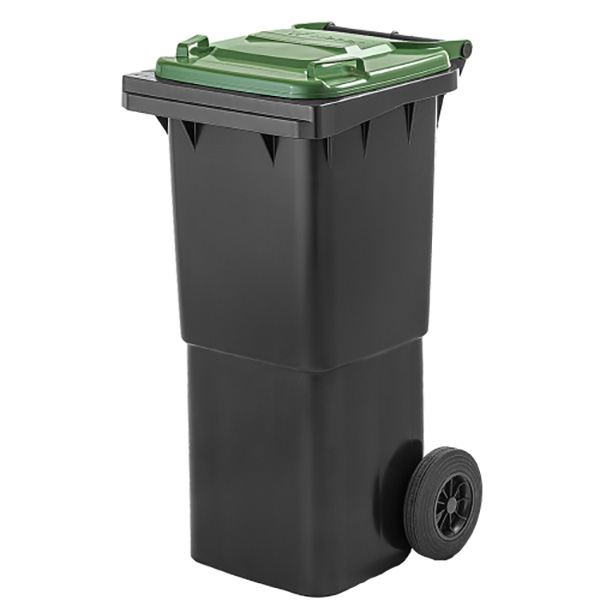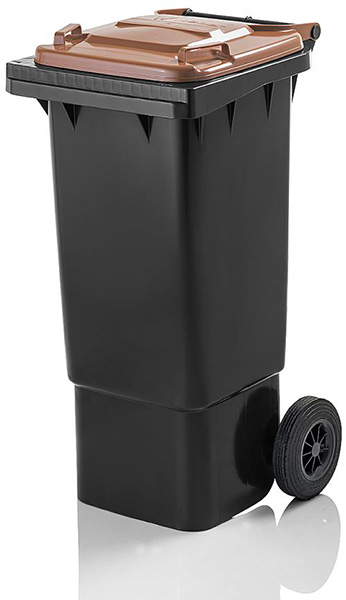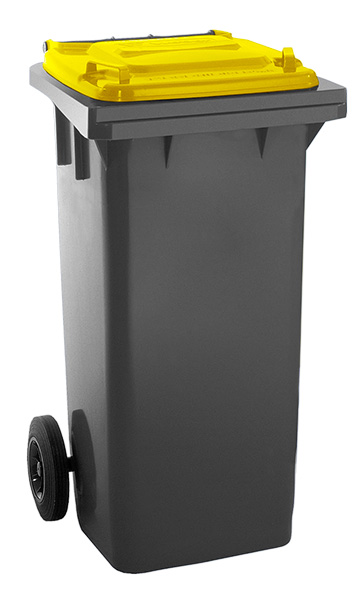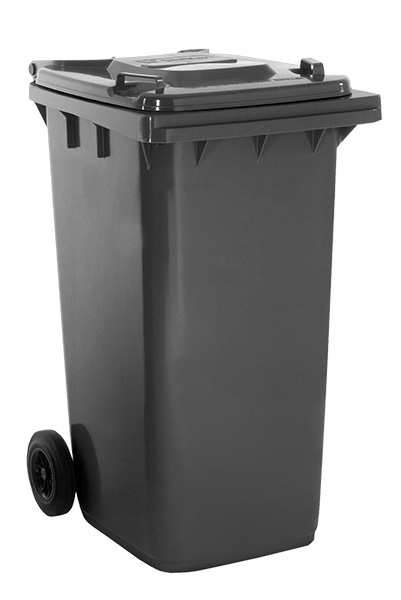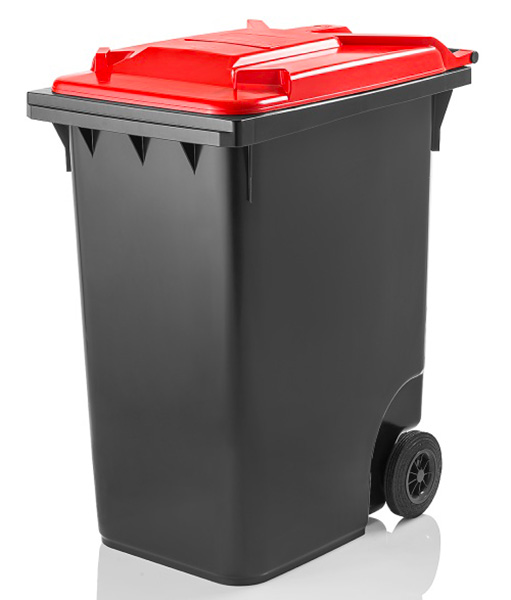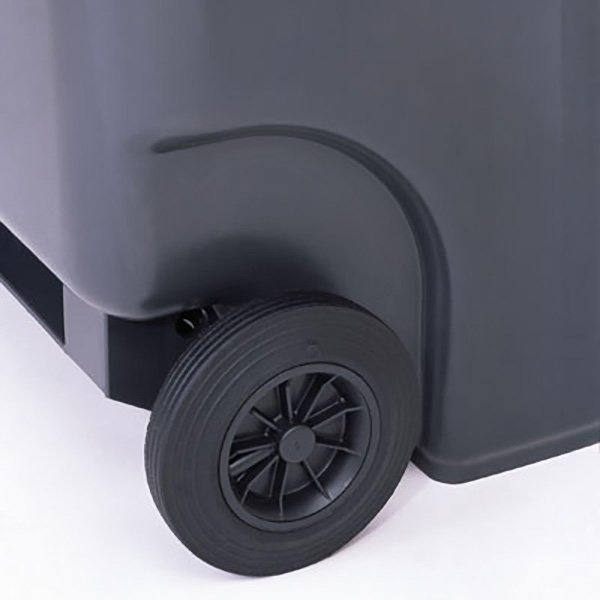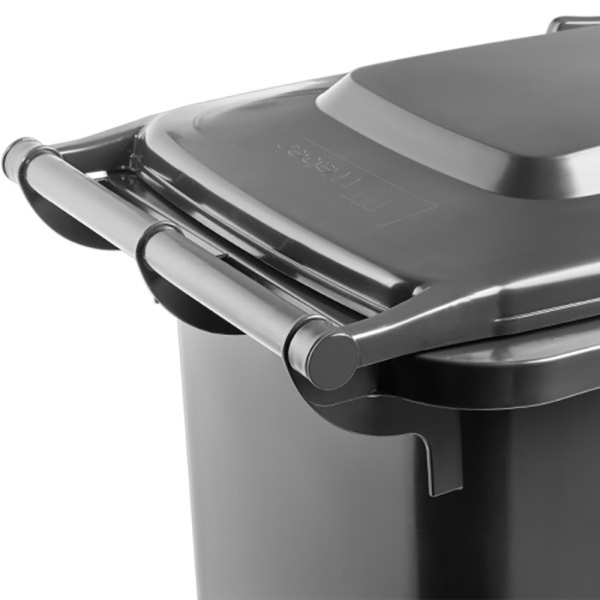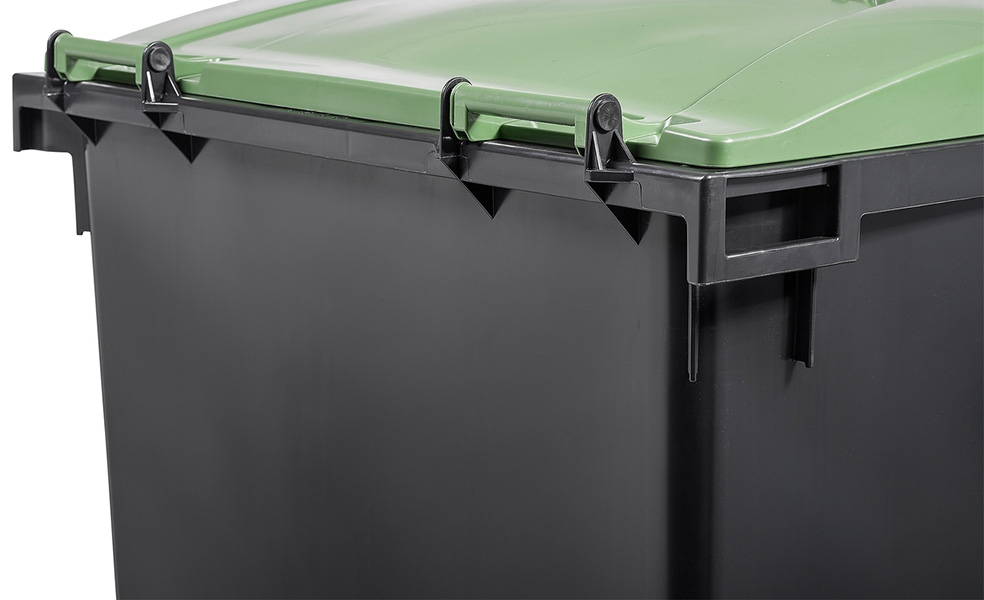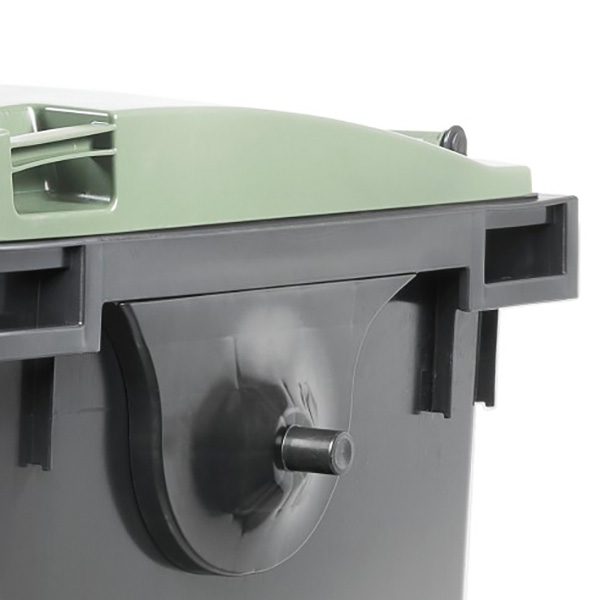 Wheeled containers for separate waste collection are designed with particular attention to the areas where the stress is higher during the lifting cycle, such as the front part of the body and the wheel and axle supports.
The special front profile significantly increases the overall strength and stiffness of the body making it particularly suitable for heavier waste fractions or in areas with harsh winters.
The container is made in compliance with EN 840 and RAL standards and is "silenced", therefore operating below the noise threshold of 92 db.
Reference standards: EN 840, RAL-GZ951/1, Directive 2000/14/EG.
The external 200 mm rubber wheels and the galvanized steel axle guarantee greater stability when moving.
Optional equipment
Low frequency (125 kHz or 134 kHz) or high frequency (860-960 MHz) transponder
Gravity lock
Reflective labels in accordance with the traffic codes
Lid can be opened on both sides
Larger wheels
Round opening for bottles and cans
Wheeled containers for medical waste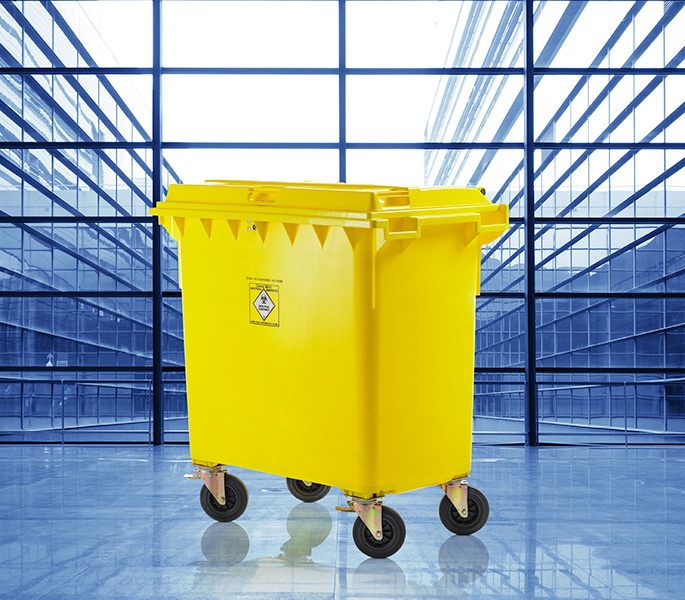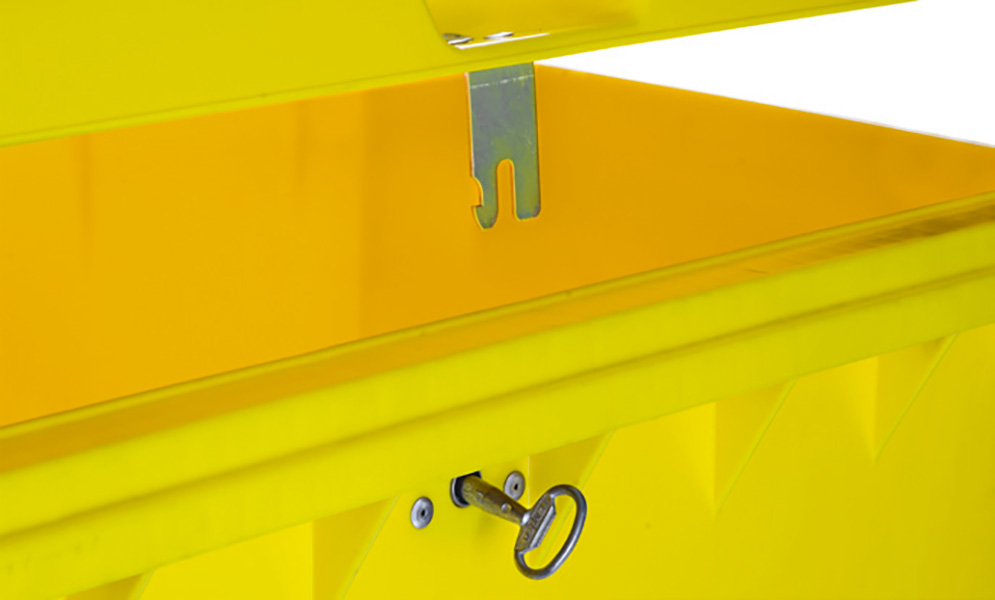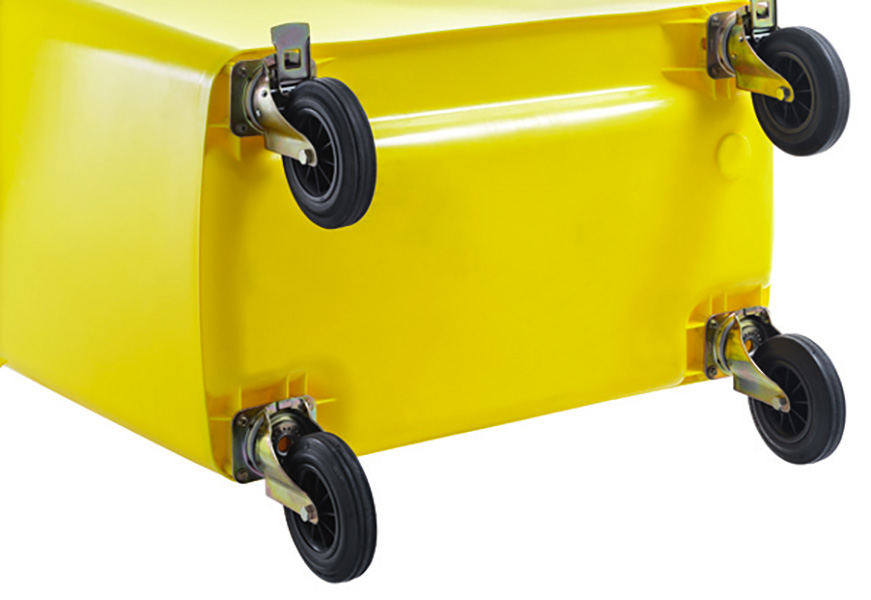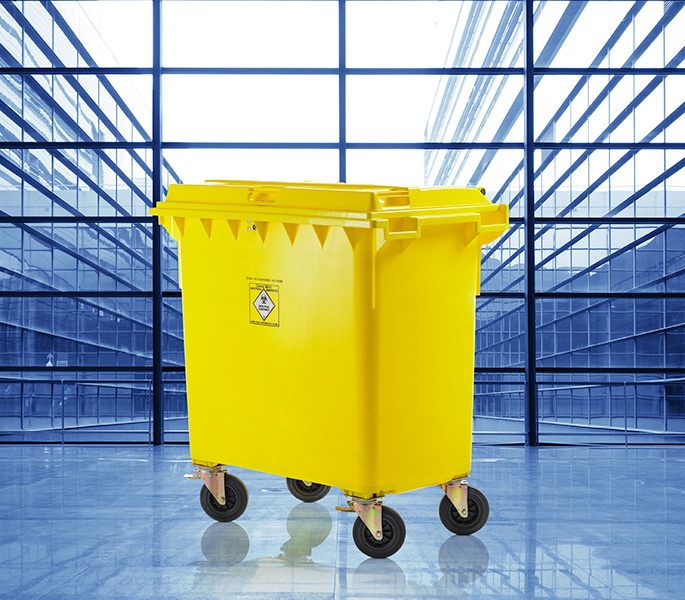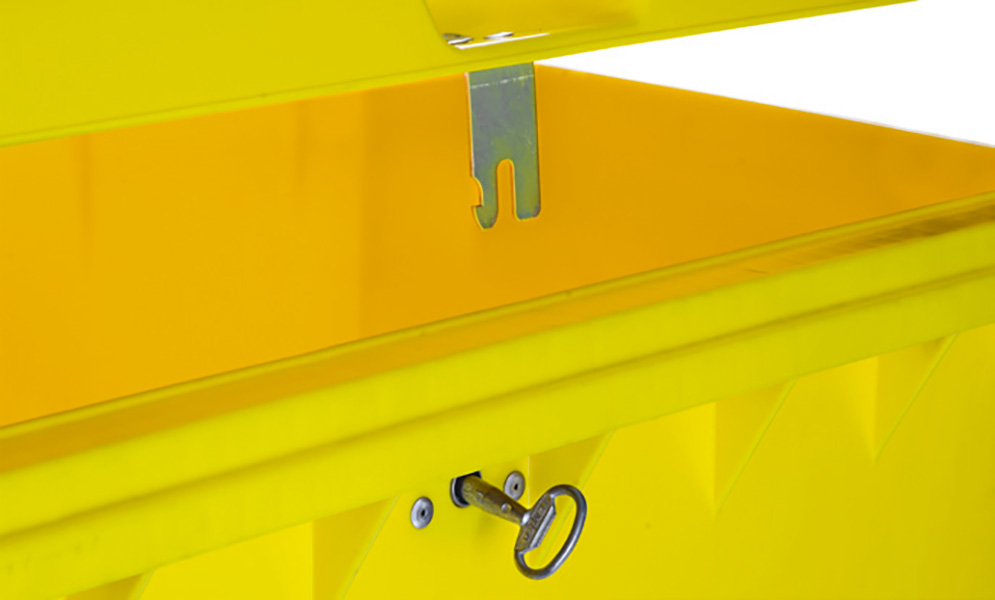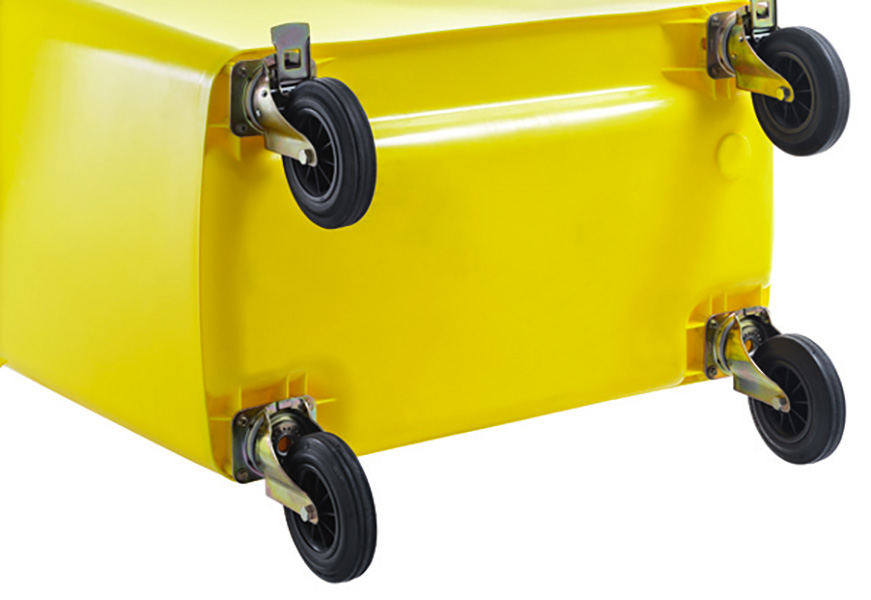 The containers for medical waste disposal are lockable and manufactured according to the EN 840-1/2: 2012 standard. They are suitable for the storage and transport of hazardous solid materials such as hospital, unspecified and NOS waste.
Produced without drain hole to ensure the container is leak-proof; they are resistant to UV rays, cold, heat and chemicals and equipped with a triangular lock. The container is marked on the front with the medical waste symbol in accordance with the UN3291 standard.
Containers are customizable in colours and in the hot stamping of logos or numbers.
Optional equipment
MGB Protect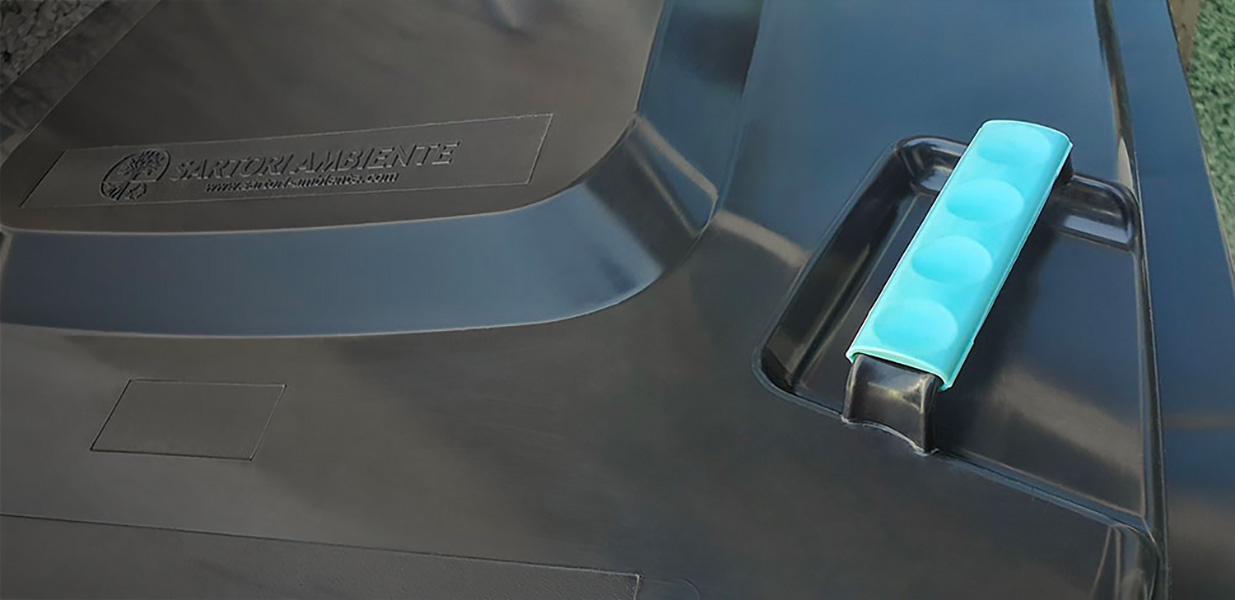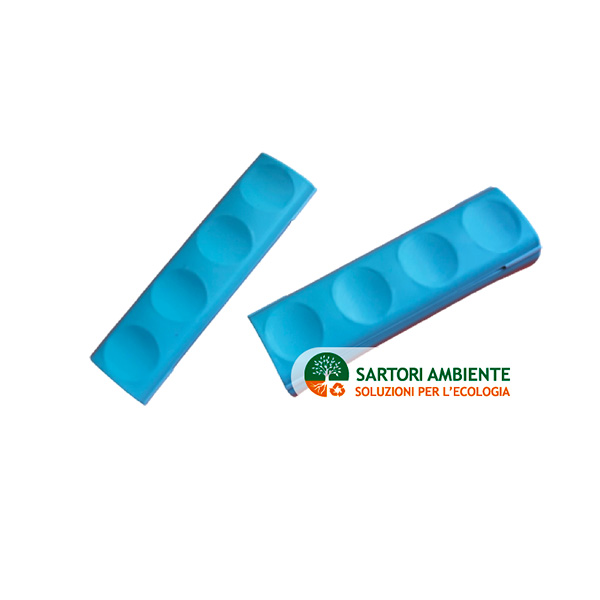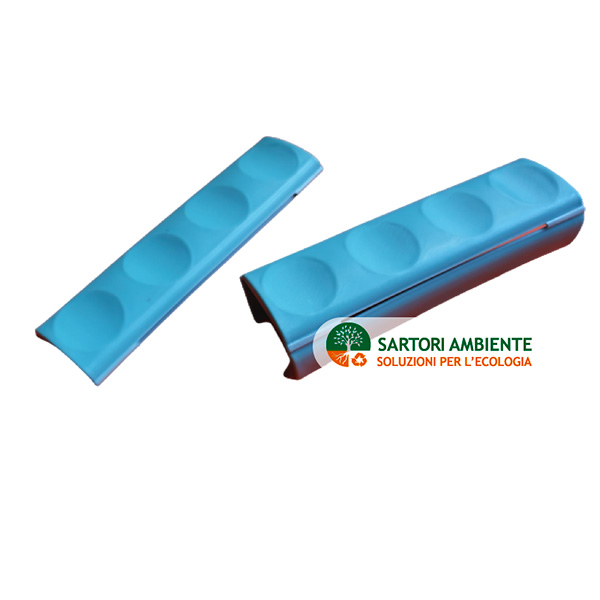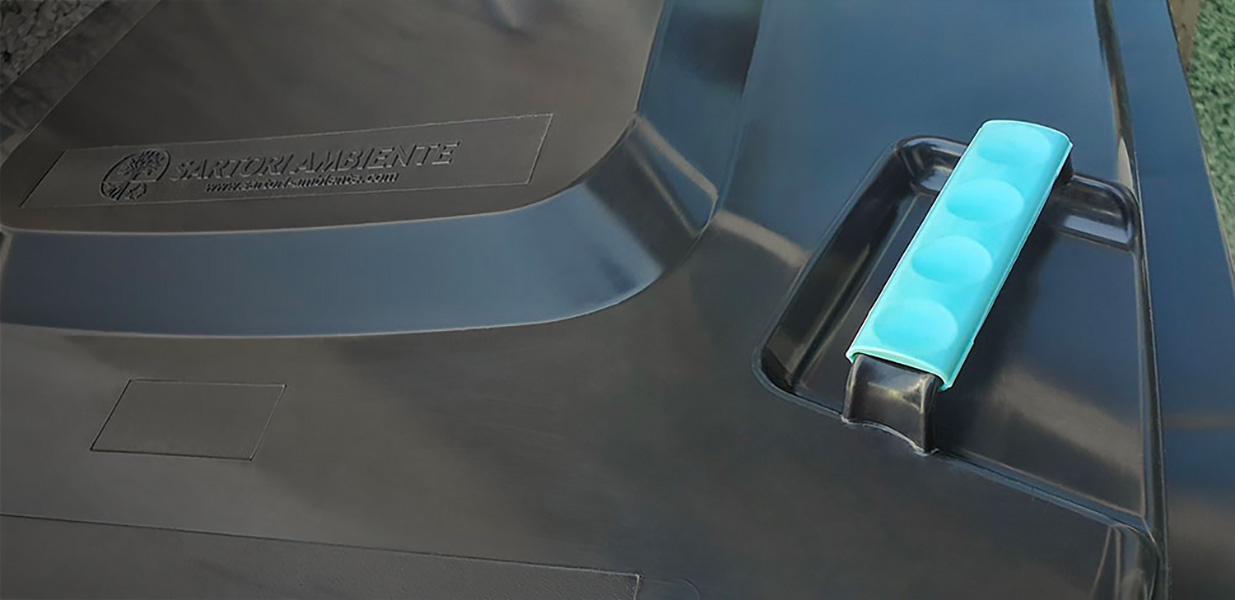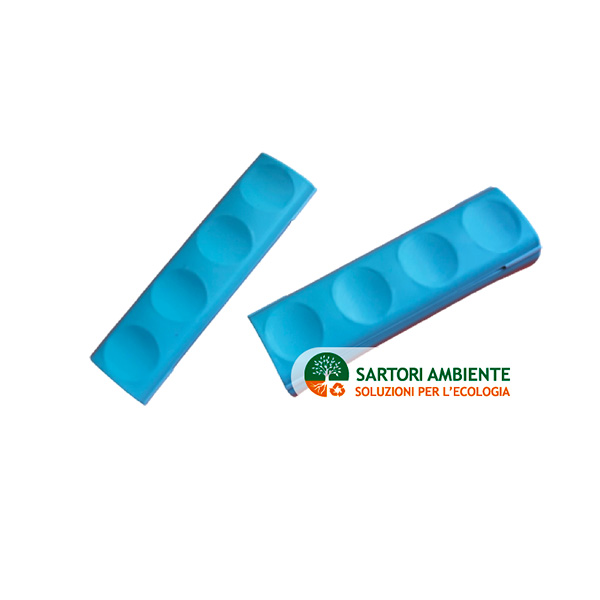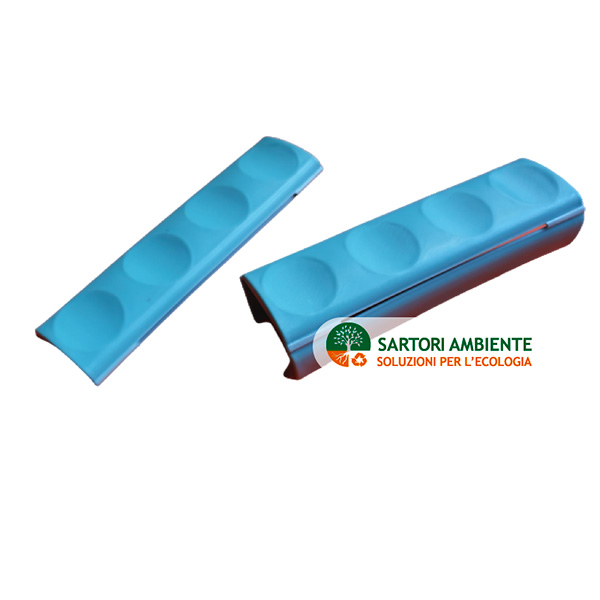 The MGB PROTECT accessories for wheeled recycling containers have been designed to protect the handles of 120 and 240 litre wheeled containers from bacteria. They are easily applicable and once positioned they remain well anchored to the structure.
Lifetime protection is active 24/7
The system reduces infections due to cross contamination
Performance does not decrease after cleaning cycles
Elimination of 99.9% of E-Coli, Listeria and MRSA bacteria in 24 hours
The Copptech microparticle – used in our PROTECT version – has been tested against SARS-COV-2 providing positive results on its effectiveness.
Pharmaceuticals collection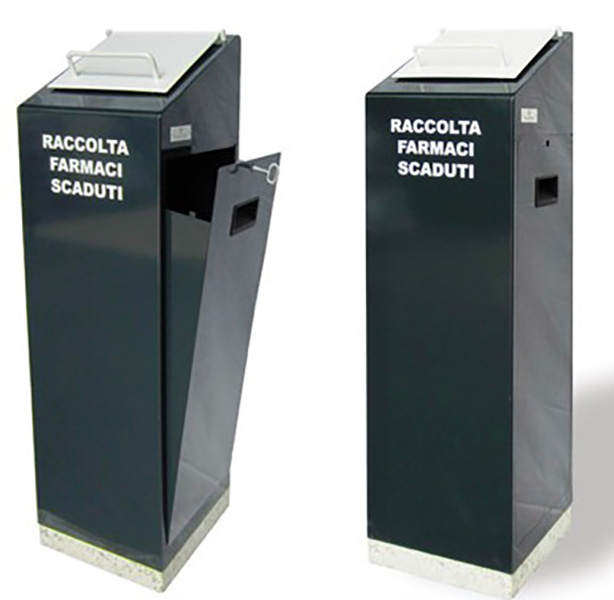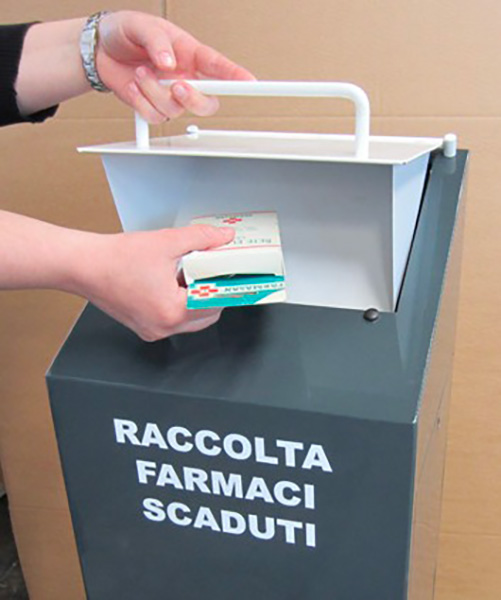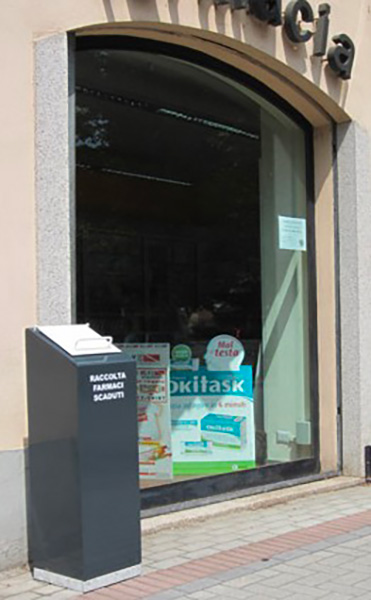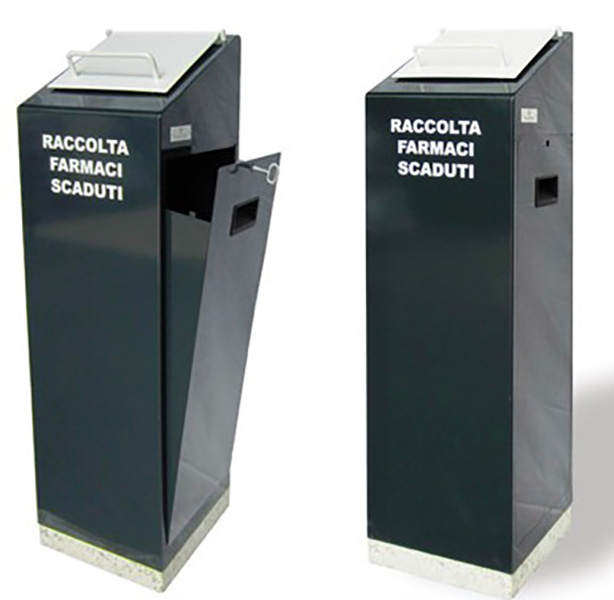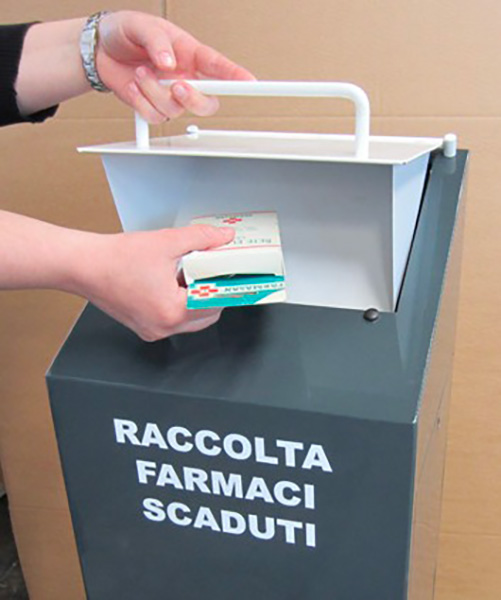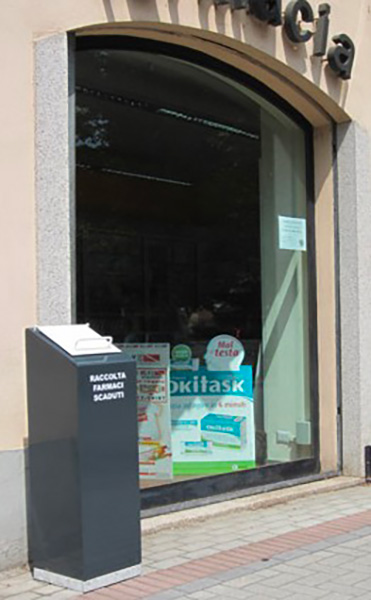 The container for expired pharmaceuticals is designed and built for use in total safety, both indoors and outdoors.
Material
The steel structure with a concrete base plate guarantees particular stability, and the surface coating allows a high resistance to atmospheric agents.
Body and lid

The container can be fixed to the ground using a special kit.
Waste can be dropped through a special hatch, so that discarded materials remain separate.
Equipped with a removable opening for emptying. The collection container can be removed with the built-in handle
Optional equipment
Choice of colours (RAL colour chart)