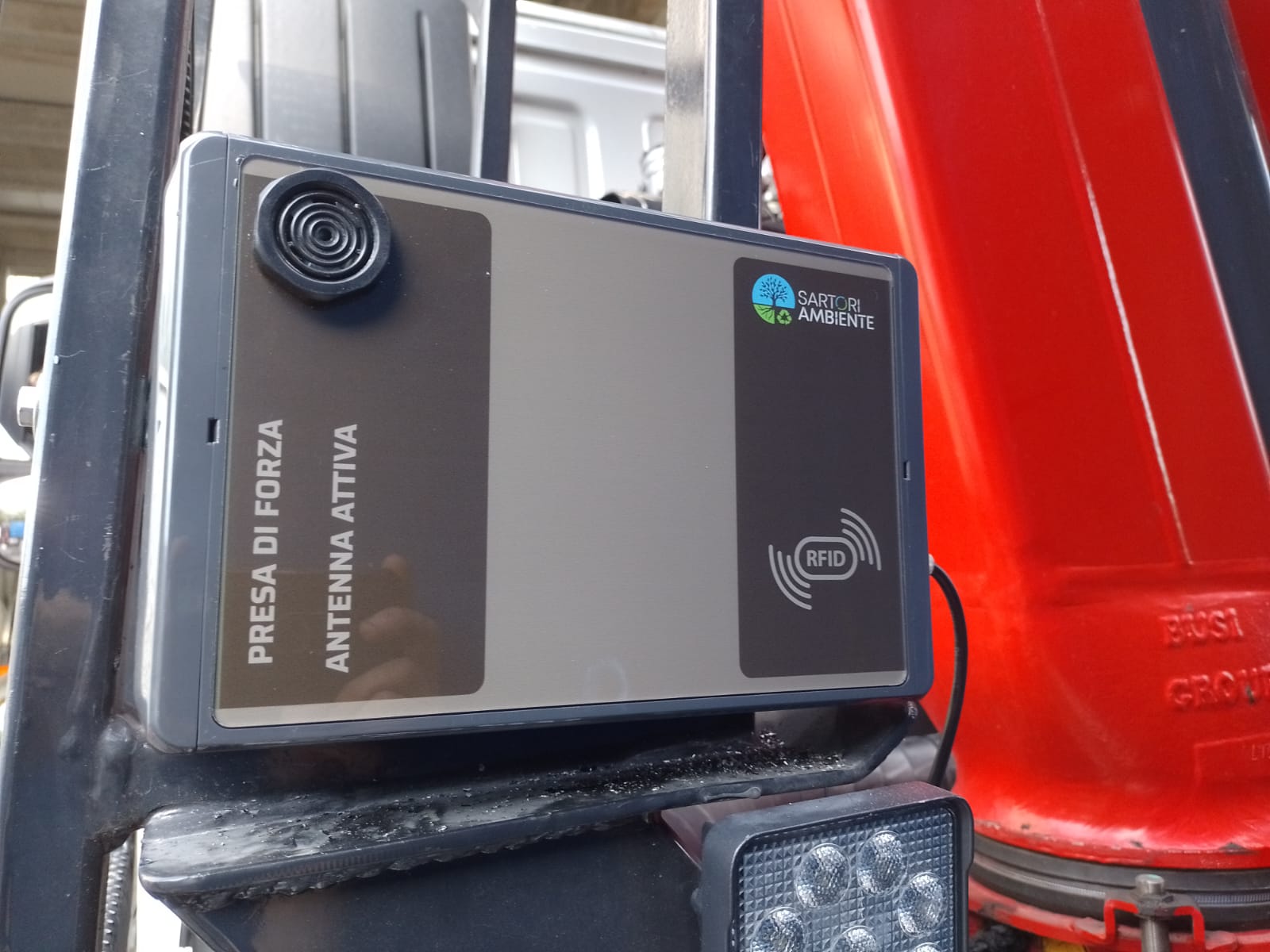 Rely on an easy-to-use system to track your containers and know exactly where they are located.
The system displays a map of the latest detected site.
Function
The tracking of containers can be totally automated through a device to be installed on the vehicle or alternatively through a dedicated smartphone application.
Features
Integrated system device – UHF antenna, modem and GPS – easy to install on the vehicle.
The Arco40EVO Asset remotely reads the identification tag applied to the container and transmits the data, complete with geographical coordinates, to the monitoring center.
The system employs passive tags, that do not require batteries or other energy sources, which can be read both remotely (UHF) and with proximity readers (NFC), for example with a smartphone.
Available versions
Arco40EVO Asset
Completely automated containers tracking.
The device installed on board detects the GPS position, while the UHF antenna recognizes the identification TAG installed on the container.
Arco40EVO Asset is easily installed on the vehicle and performs the following functions:
Remote reading of the TAG applied to the container
Transmission of data to the monitoring center.
The system uses passive TAGS, which do not require batteries or other energy sources.
The data collected from Arco40EVO Asset and/or through the APP are sent to the web portal which will display on a map the updated positions received. Back office operators can access the portal with their personal account via a browser, without any need to install applications on the computer.
The handling and movement history and the entered features, such as TAG code, serial number, dimensions, capacity, type of waste, allow to search any container.
ArcoAPP Asset
ArcoAPP Asset is the smartphone application aimed at identifying TAGs applied to containers and transmitting the GPS location to the cloud server.
Thanks to the identification number written on each container, tracking can take place without TAGs. The smartphone app also manages containers gathering and drop offs.
The Android smartphone application displays a map with the location of each container, giving the possibility to activate the preset satellite navigator to reach it. The application allows the quick search of containers based on their identification code, even without an internet connection!